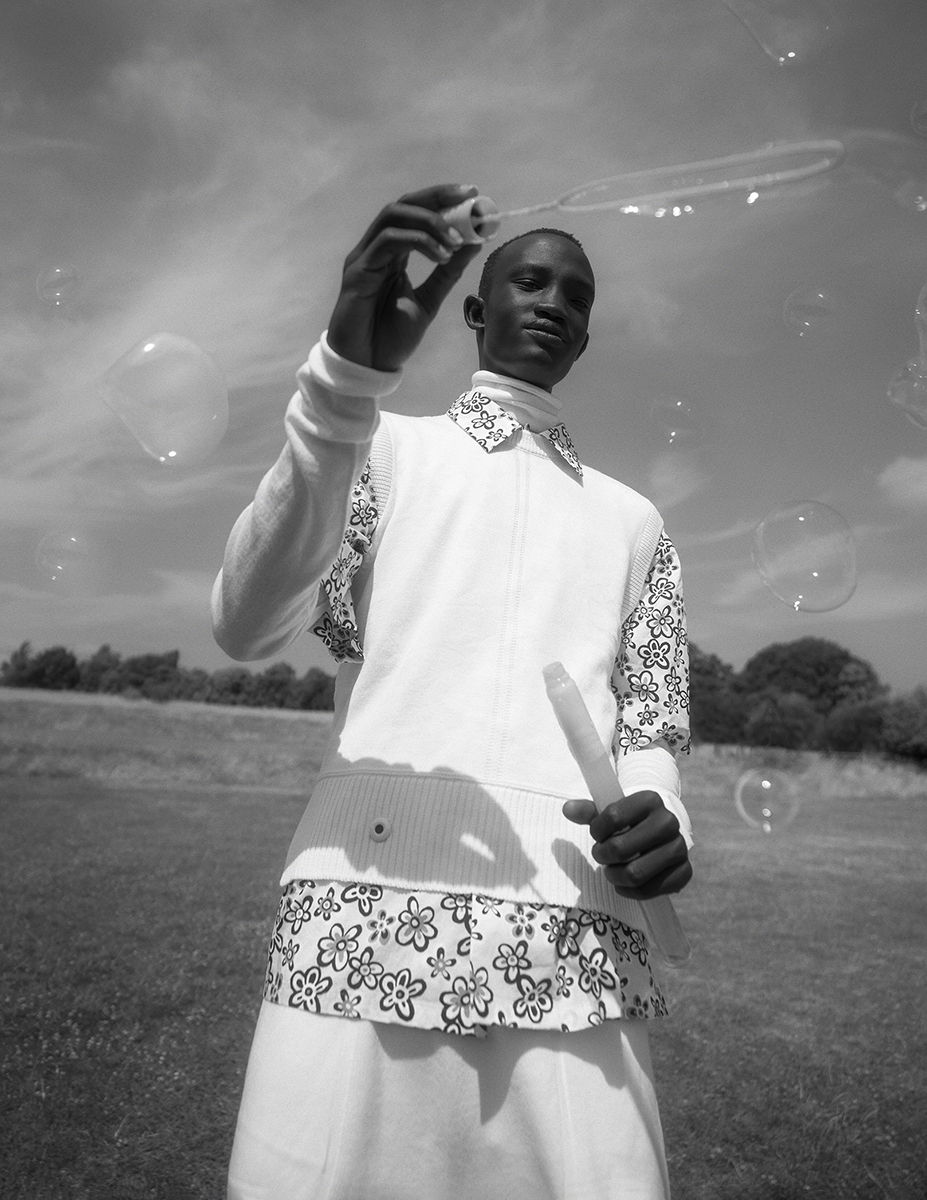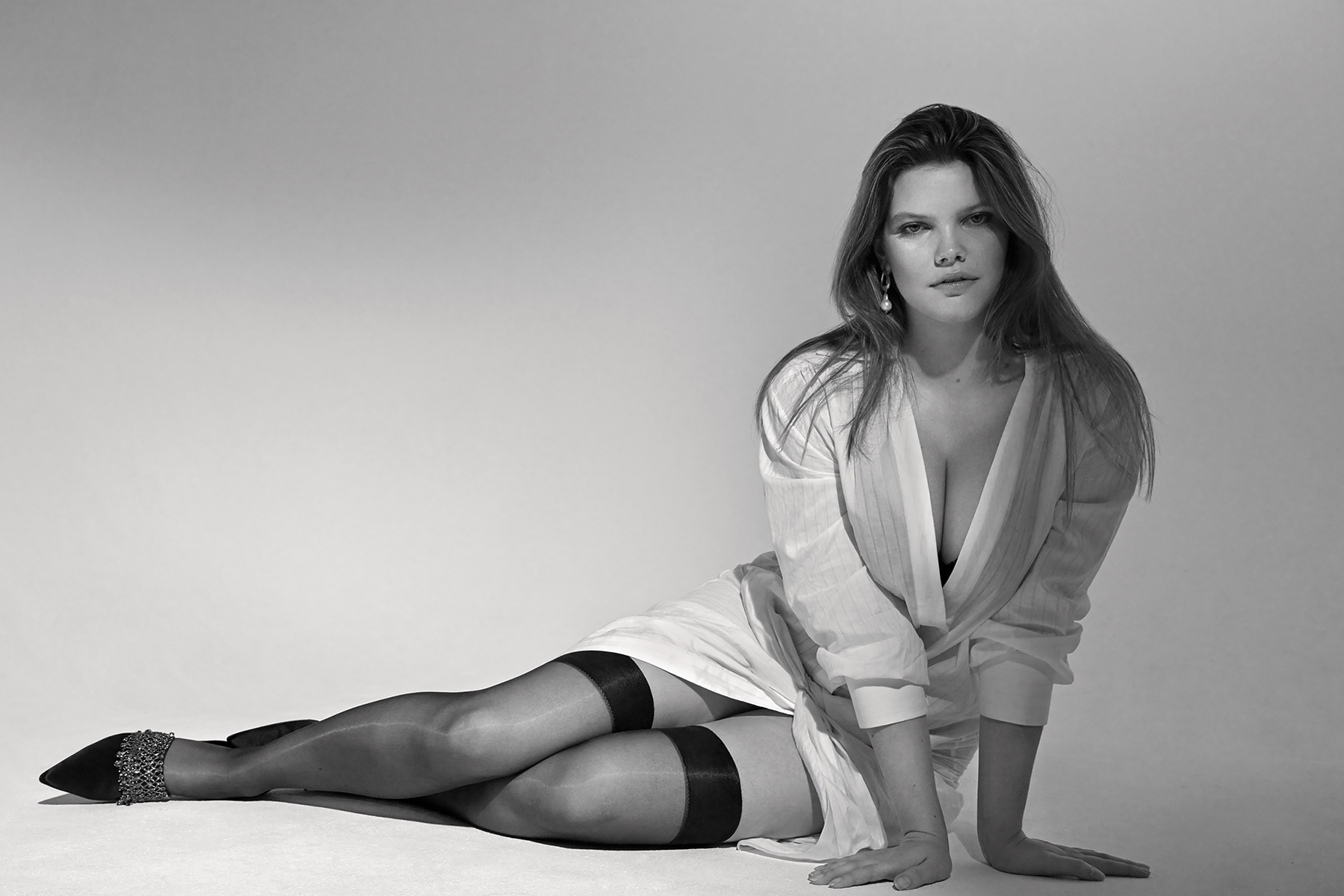 Side Faces is a 210-page book celebration of femininity and masculinity and the absolute liberation that comes from accepting and fearlessly exploring these energies within ourselves. People from every walk of life have sat, stood, posed, and danced before Iakovos camera and shown him the vast array of colours of gender expression and the importance of growing into their authentic self and internal experience about who they truly are.
This special edition of Side Faces by Iakovos Kalaitzakis is a hand sewn book, indigo printed on Mohawk White Eggshell 148gsm paper, with red end papers, and a hard cover bound in black Japanese bookcloth, with red foil blocked letters on the front cover and the spine. Produced by Book Works in London, UK.
The book is 210 pages and size 250 x 320 mm, presented in a black slipcase. Published in a limited edition of 12, each signed and numbered by the artist.

'I see the masculine and feminine energies like the poles of a magnet and the closer we edge towards the midpoint between the poles, the more we – collectively and individually – come into balance.'

— Iakovos Kalaitzakis
Red represents the most intense human emotions and natural phenomena. It is the colour of love and passion, but also of rage and courage. In nature, red is the sign of blood and fire, which symbolises life and danger. Ultimately, with red as the link, my project shows the raw power beauty and volatility that humanity shares with nature. Click
HERE
to view more.
Part of the "Red Project" has exhibited at:
・The Hospital Club, London, UK
・The Ravestijn Gallery, Amsterdam, Netherlands
・Galerie Biesenbach, Cologne, Germany
Photograph Of A Photograph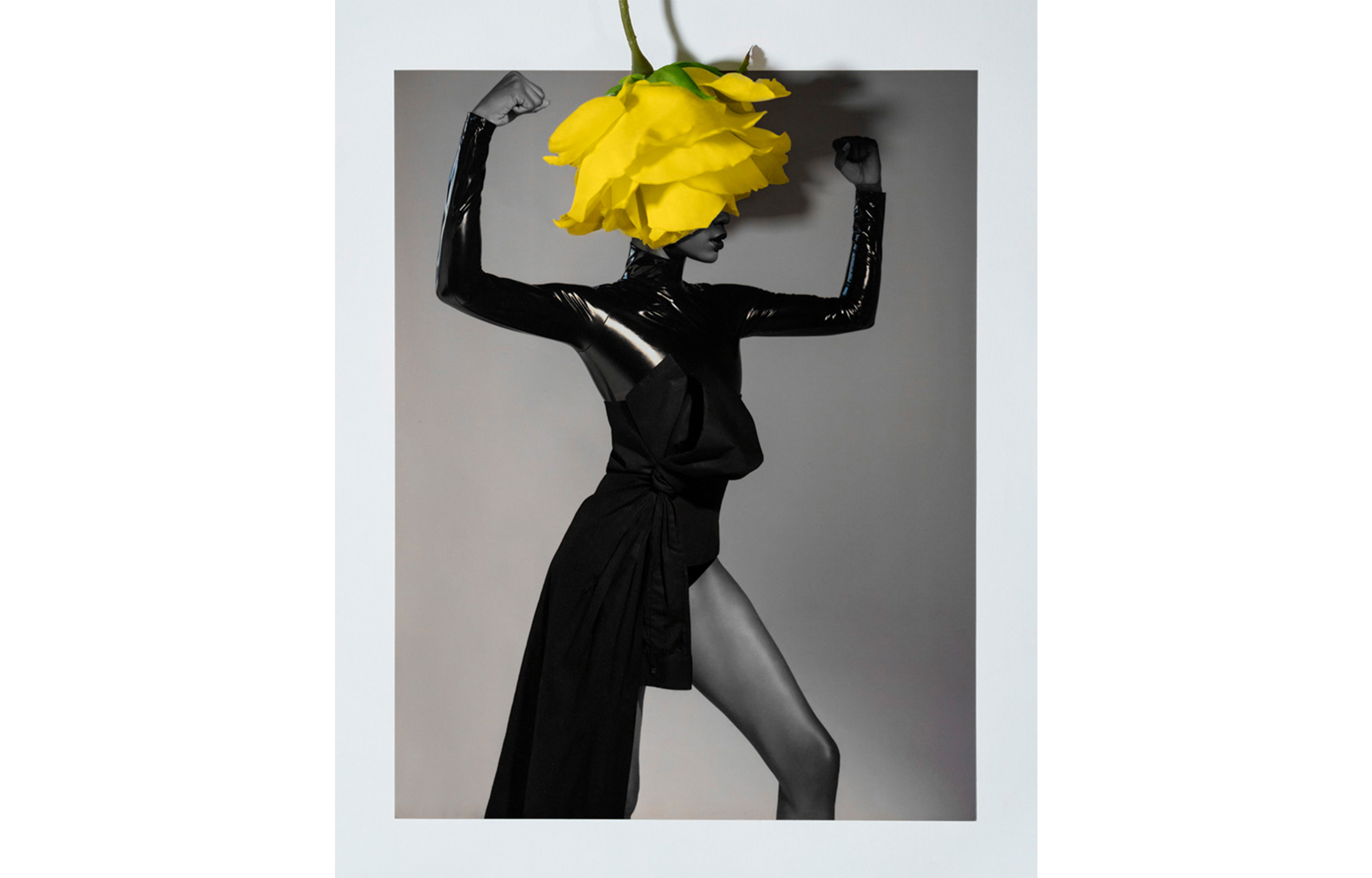 Iakovos uses his photographic images to transform the basis work into a series, more meaningful and more connected to human experience. His approach is radical, removing some of the original visual information by adding an element on his artwork or capturing it in a space where the various levels create the impression of an enigmatic depth and reveal a new meaning to the viewers.
Iakovos Kalaitzakis is a photographer and director based between London and Paris. His fascination for fashion and beauty images started at an early age in Crete Island, where he was born and raised. He studied Graphic Design & Photography at Vakalo Art & Design College and was introduced to photography after winning the European Canon Professional Photo Award in 2004, in Cologne. After that, Iakovos moved to London to focus on his career. Since then he never stopped to see photography as a mean of supporting his experimental fine art.

Iakovos has been contributing to magazines such as Interview US, international editions of Vogue, Harper's Bazaar, among other independent publications.

Some of his commercial clients include Dior, Lancôme, Jenny Packham, KaDeWe and John Lewis.

©Iakovos Kalaitzakis 2023. All rights reserved.